Designing cakes is our passion.
About
Best cake mall in Vadodara

At La Belleza cake mall we have a vast range of cakes that you can choose from. We have expertise in designer cakes and hanging cakes. We design the cakes according to the theme given by our customers. You can now customise your cake and tell us the design you want for the cake, and our team will make it. Also, we take pride in being the first one to bring the concept of hanging cakes in this city which has now become the attraction of our mall. Visit us today to try and taste our delicious cakes.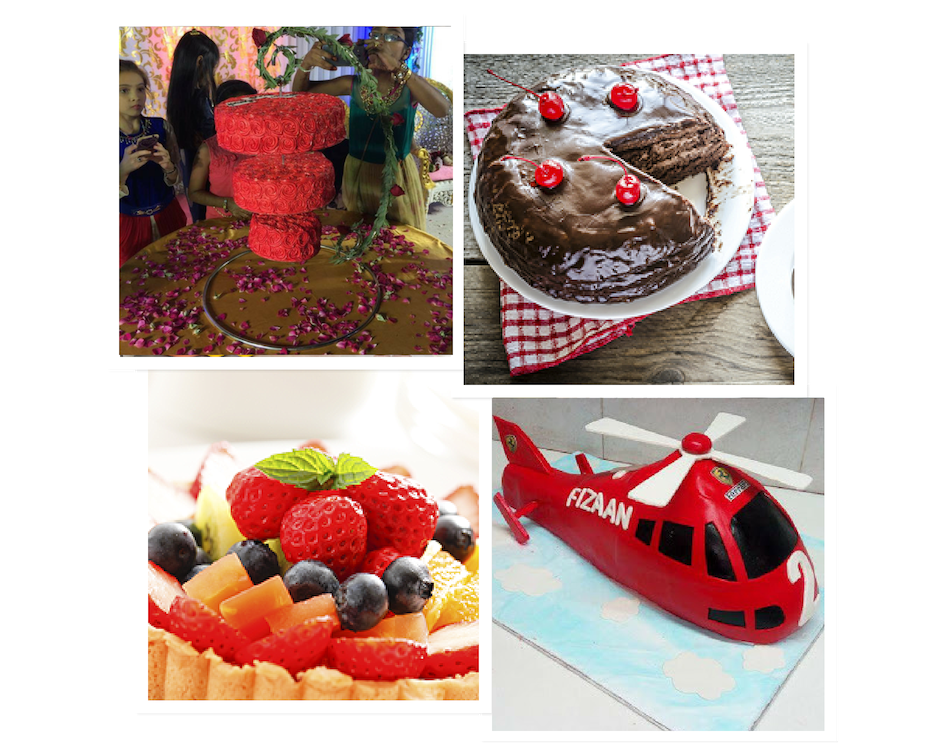 Our Services


Expert Team
We have an expert team of chefs who have expertise in making premium and world class cakes.

Temptingly tasty
Our cakes have a taste that will suffice all your sweet tooth cravings and tempt you to eat more.

Always Fresh
At La Belleza, we use fresh ingredients and cream for cakes to serve our lovely customers.
Most Popular Creations

Our Customers Says

I am impressed with the extensive menu they have. I was looking for something to surprise my husband on his 35th birthday, so I ordered a 3D cake for him, and he was so happy with it. Everyone liked the taste and quality of the cake was also fantastic.
Vishva Patel
I wanted to try their designer cake this time after eating their yummy desserts. I got the cake for my friend, and she was amazed by the way the cake looked. Needless to say that I will keep getting cakes for everyone from here now onwards.
Hitesh Ahuja
After hearing a lot of reviews about their hanging cakes, I ordered it for my parents 25th anniversary. My parents and everyone at the party was very impressed by the cake and its taste. Thank you La Belleza for making it so memorable.
Rahul Jain